Your Wellness Website Blueprint is made up of 7 modules...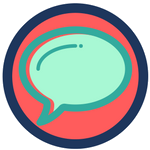 FOUNDATION MODULE
Learn how to use the course site, gather all your materials, and understand the big picture of Your Wellness Website Blueprint.

At the end of this module you'll know how to…
-Navigate the online course system.
-Organize yourself to success in the course.
-Gather and prepare the tools - both physical and digital - that I recommend for getting your website written.
---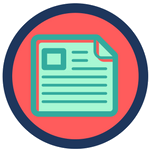 MODULE 1: CREATE YOUR UNIQUE BLUEPRINT
Create a brand mission statement, core values, and ideal client avatar and learn how to use them to focus all your marketing decisions.
At the end of this module you'll know how to…
-Develop intense focus on what matters in your business, so you can resist being distracted and led down the rabbit-hole of what others encourage you to do with your business.
-Use your mission statement and ideal client avatar to make decisions about what to keep and what to cut from your crazy-long to do list.
---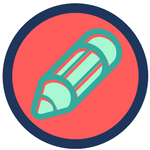 MODULE 2: OUTLINE YOUR OFFER AND DO YOUR MARKET RESEARCH THE SMART WAY
We'll list out all the gajillions of amazingly helpful things you could be doing for your clients - yep all of them! - and then narrow it down to the few key offerings that will bring you the most satisfaction and profit when published on your site.
At the end of this module you'll know how to…
-Eliminate activities that don't fit your mission (for now!).
-Do your market research the smart way, so you know exactly how to find your ideal clients, and let them write your copy for you.
-Use my tested templates and cheatsheets for gathering mind-blowingly good testimonials, copy, headlines, and even service descriptions for your website.
---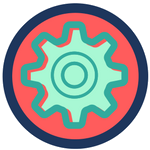 MODULE 3: ASSEMBLING ALL THE PIECES OF YOUR BRAND
Develop the writing system that works for you based on the simple outline I use for ALL of the websites I write copy for - big or small! Then implement my simple website launch timeline that won't have you pulling your hair out - as a busy mom of a toddler with multiple small businesses, I know a thing or two about time management!
At the end of this module you'll know how to…
-Identify the most important website pages for you to include on your site, and exactly how to assemble the copy on those pages.
-Structure your writing, editing, and research calendar so that you can create a website you're proud of, without spending 6 months doing it.
-Assemble your website copy, instead of writing it. (Assembly is such a low-stress process compared to writing from scratch!)
---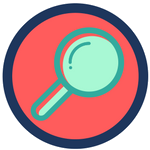 MODULE 4: A STRESS-FREE EDITING PROCESS
Edit and revise your copy by using my proven templates and rubrics to test it for quality, tone, flow, and conviction.
At the end of this module you'll know how to…
-Choose between three different editing systems, or create your own hybrid by combining systems.
-Grade the quality of your written copy based on my rubric, then tweak and improve it with my copyediting method.
---
MODULE 5: CREATING YOUR CUSTOM LAUNCH PLAN
You've finally arrived - It's time to launch my friend! Here you'll follow my step-by-step process for promoting, creating profitable business partnerships to increase your exposure, and how to integrate your social media platforms with your new (or re-launched website)
At the end of this module you'll know how to…
-Swipe my system for making friends with your role models in your niche, so you can find ways to collaborate and grow both of your audiences.
-Run a viral giveaway that creates excitement and curiosity about your launch.
-Integrate your editorial calendars for your social media, website blog, and email in a way that works for you. (Wait, you don't have an editorial calendar, you say? Don't worry, I teach you how to create one of those too!)
---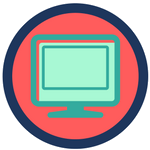 MODULE 6: TESTING, IMPROVING, AND MAINTAINING YOUR SIGNATURE OFFER
It isn't true unless you can measure it, so here I'll teach you how to track the analytics for your new website so you know exactly which promotional tactics are working to drive more leads through your website, and which ones aren't.
At the end of this module you'll know how to…
-Understand A/B testing, conversion rates, and how various traffic sources impact your website success.
-Install, use, and understand analytics on your new website.
-Understand the next-level tools like SumoMe and HotJar, and how to use them on your site to tweak your copy to increase conversions from reader to client.